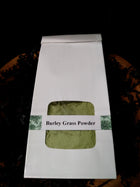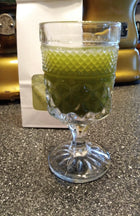 Description
Experience the power of nature with our Gluten Free, Non-GMO, Vegan Barley Grass Powder. Boost your health with essential vitamins and superfood goodness
Introducing our premium Barley Grass Powder, an exceptional product crafted to meet the needs of health-conscious individuals. Packed with essential vitamins and minerals, this gluten-free, non-GMO and vegan superfood is a testament to our commitment in providing top-notch dietary supplements. Sourced from high-quality barley grass, each serving presents a powerhouse of nutrients that can boost energy levels and promote overall well-being. With its rich antioxidant properties and abundance of chlorophyll, our Barley Grass Powder is an indispensable addition to any balanced diet. Elevate your nutritional intake today with this remarkable offering!
Experience the power of nature's superfood
Non-GMO Barley Grass Powder, a vegan-friendly source of nutrients
Nourish your body from within by incorporating our Vitamin-packed Barley Grass Powder into your daily routine
Gluten Free! Non-GMO! Vegan!
Superfood Barley Grass is a great source of 36 vitamins and minerals and especially concentrated in Vitamins A, C, B1, B2, Folic Acid and B12. Barley Grass also contains heaps of Calcium, Iron, Potassium, and Chlorophyll. Add this to your smoothies, chia puddings, soups, stews.