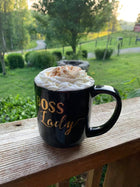 Description
Roasted Chicory Root is a very healthy alternative to coffee.  There is no caffeine in chicory and may contribute to the health of the heart.  Add a teaspoon to your morning coffee pot for extra flavor or make your own caffeine free drink with this awesome root.
At one time this was called the Poor Man's coffee during the depression but it is far from being the bottom of the barrel drinks. They also called roasted dandelion root the Poor Man's coffee and often both dandelion and chicory were combined. This may have contributed to people surviving the poor health they were facing in the Great Depression
Any coffee drink you can make , you can also make it with Chicory Root.