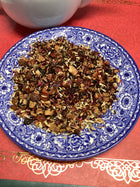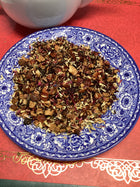 Description
Refresh your body and mind with the ultimate summer sip - Raspberry Lemon Moringa Tea. A healthy iced drink packed with the goodness of Moringa, its the perfect way to beat the heat while nourishing your soul.
Experience the refreshing taste of summer with our Raspberry Lemon Moringa Tea, the perfect beverage to quench your thirst and cool off during those warm days. Our unique blend infuses premium quality Moringa leaves with tangy raspberries and zesty lemons for a mouthwatering flavorful experience that will delight your senses. This tea is not only delicious but also healthy as it combines the powerful antioxidants, vitamins, and minerals in Moringa leaves to give you a boost of energy while keeping you hydrated all day long. With its versatility, this tea can be served hot or cold, but we recommend serving it chilled over ice for a healthy iced drink that everyone will love!
Enjoy the refreshing taste of Raspberry Lemon Moringa Tea as your goto summer iced tea, perfect for hot days
Infused with Moringa, this healthy iced drink is packed with nutrients to keep you energized throughout the day
Sip on a cup of Raspberry Lemon Moringa Tea and indulge in its antioxidant properties that promote overall well being
With a delicious blend of fruity flavors and health benefits, this tea is an excellent addition to any wellness routine or diet plan
This will make a great summer iced tea for you and the kids in your life
Ingredients: Apple, Hibiscus,Rosehip , Lemon, Strawberry leaf, moringa leaf, chamomile,cornflower petals, dried raspberries, Natural Flavors.
These ingredients will make a much better healthy iced drink for you and your children.